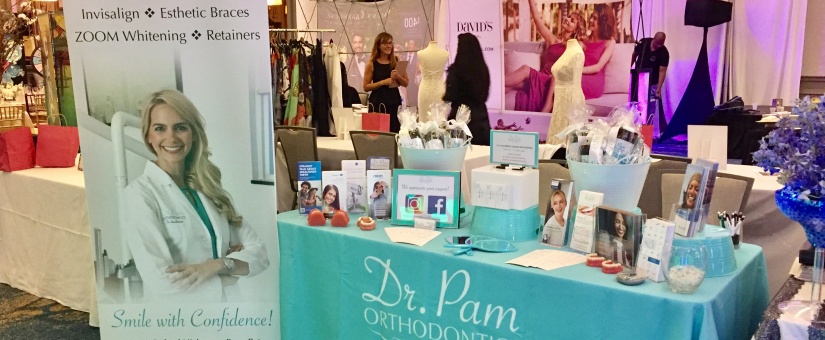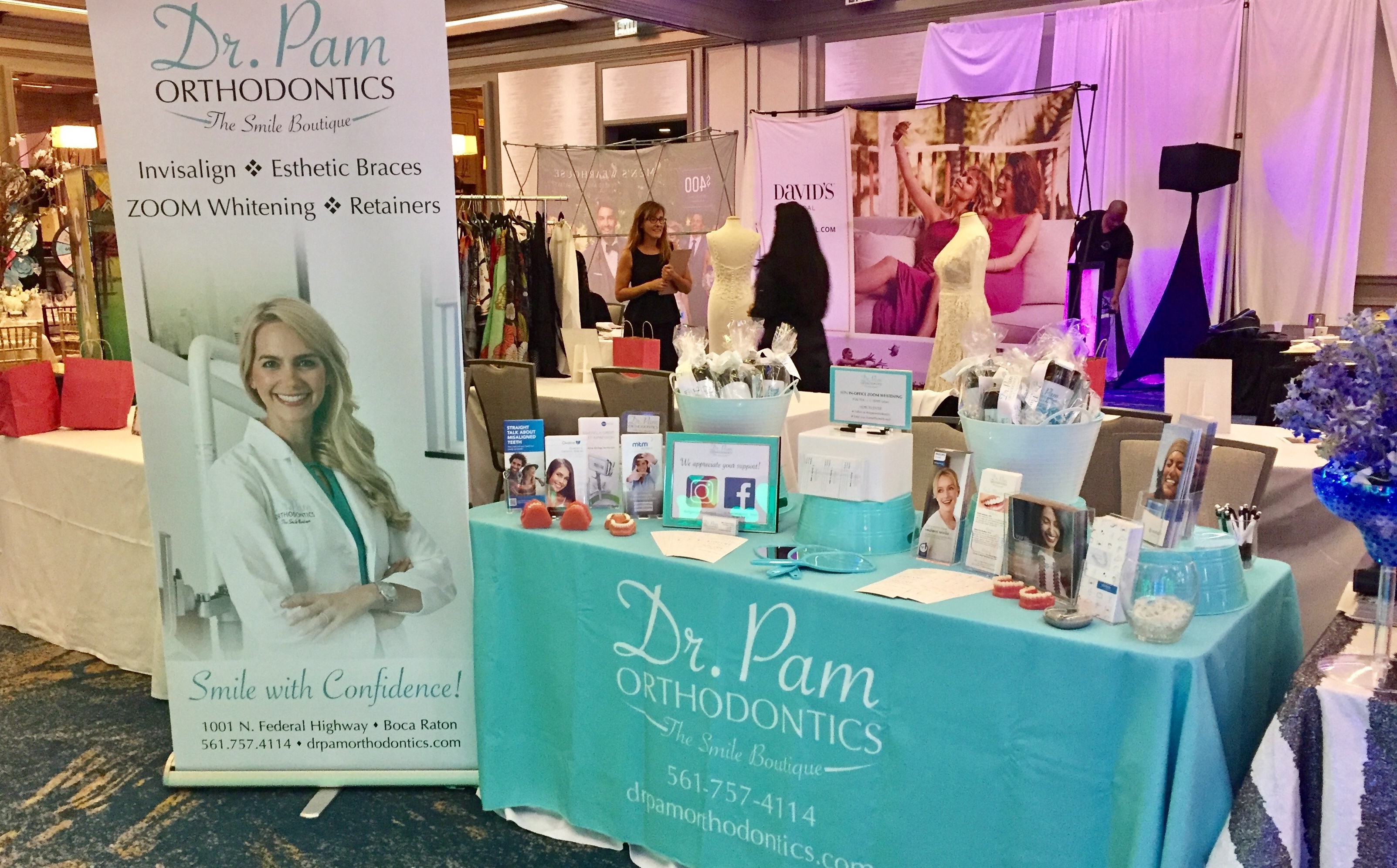 Recently, we exhibited at a Wedding Expo in Boca Raton in order to educate future brides and grooms (and the wedding party, too!) about the benefits of orthodontic treatment. We all know you want to look your absolute best on your wedding day, and a beautiful, white smile plays a huge role!

While we were setting up our table, a neighboring exhibitor stopped by and said, "You know, there are no kids at this event." I replied, "I am so glad you said that! Orthodontic treatment is not just for kids anymore – there are so many esthetic options available today that adults are visiting the Orthodontist in increasing numbers!"

While this may come as a surprise, we have patients in our practice that range from age 7 to age 70. As long as your gum tissues and bone levels are healthy, a beautiful smile is within your reach.

Most adult patients who had braces in their teens remember those sayings such as "brace face," "metal mouth," or "railroad tracks." With the increases in modern technology, there are so many new ways to straighten your teeth in a seemingly "invisible" way. Some of these options include: 1) Clear Braces, 2) Clear Aligners (Invisalign, etc.), and 3) Lingual/Inside Braces.
Improvements in technology have provided stronger and more durable clear braces that go on the front of your teeth and are virtually invisible. This is the more traditional way of straightening your teeth, and is a wonderful option for most patients. (We do have smaller/lower profile metal braces, of course, for those who like that look!)

Clear aligner treatment, such as Invisalign, has advanced significantly over the past few years. Keep in mind that Invisalign is not the same across the board – it is completely customized by your Orthodontist in order to achieve the very best outcome. Have you been told you are not a candidate? Ask yourself how long ago this was and maybe it is time to re-evaluate. The most important thing to consider is that it requires excellent patient compliance and only works i f you wear the "aligner" trays as prescribed.
We also offer braces that go along the inside of your teeth – commonly known as "lingual" braces or "inside braces." These cannot be seen from the front and are a wonderful alternative to traditional braces. This is great for people who don't want to have to worry about taking anything in and out of their mouths – they prefer to have the system working at all times without extra thought. This option is perfect for those of you who are constantly misplacing your phone, wallet, sunglasses, etc. (You know who you are…)
Which option is the best for you? Our complimentary consultations are geared to educate you on the different alternatives and ultimately guide you to the treatment that fits your lifestyle best.

Whether you are getting ready for your "Big Day" (Wedding Day, Graduation Day, Birthday…) or just want to smile radiantly EVERY day, we are just a phone call away!
Sincerely,