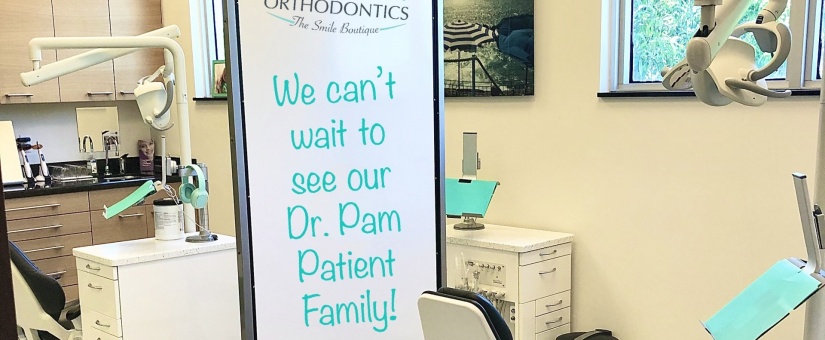 On May 8, 2020
Braces, Clear Braces, Coronavirus, COVID-19, Dental Office, Dentist, Invisalign, Invisible Braces, Orthodontics, Orthodontist, Pandemic, Retainers
The safety of our patients and team IS and ALWAYS has been our top priority. As we proceed through your Orthodontic journey to achieve a beautiful and healthy smile, we are taking all of the necessary steps to provide a clean and safe environment.
We have made some updates to our protocols in response to the current COVID-19 Pandemic and would love to share them with you before your next appointment:
Before your appointment:
• BRUSH YOUR TEETH AT HOME – Our brushing stations are currently closed in order to prevent cross-contamination. Rinses will be provided at the chair as needed.
• BRING AND WEAR A MASK – All patients and parents entering the building must wear a mask.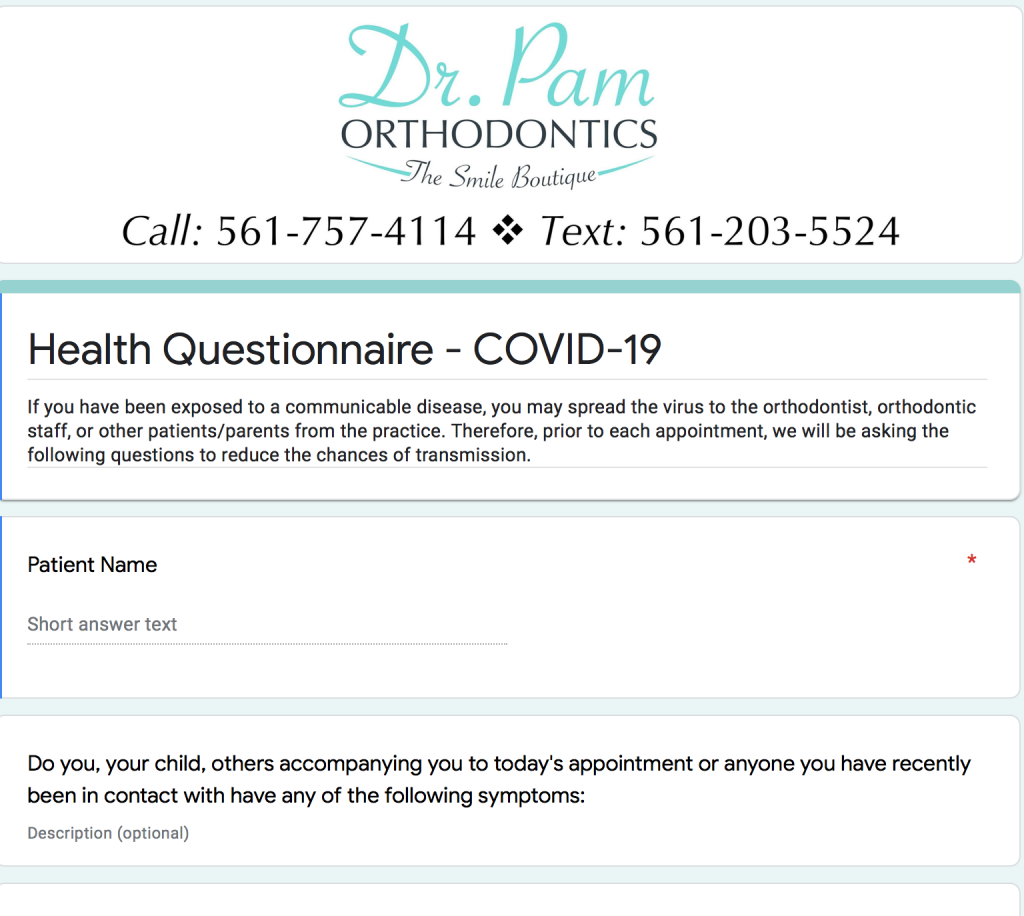 • FILL OUT OUR COVID-19 HEALTH QUESTIONNAIRE – All patients and parents entering the office are required to complete this prior to being seen. On the morning of your appointment, we will send you a link to the form from our office text line (561-203-5524). Any patients exhibiting symptoms will kindly be asked to reschedule.
• LIMIT GUESTS FOR YOUR APPOINTMENT – We ask that only the patient enters the building. For our little ones, we completely understand that a parent or chaperone will be present. Guests and siblings should not attend. If this is an issue, please let us know.
• LET US KNOW AHEAD OF TIME IF ANYTHING IS LOOSE OR BROKEN – These appointments need to be scheduled accordingly.
---
When you arrive: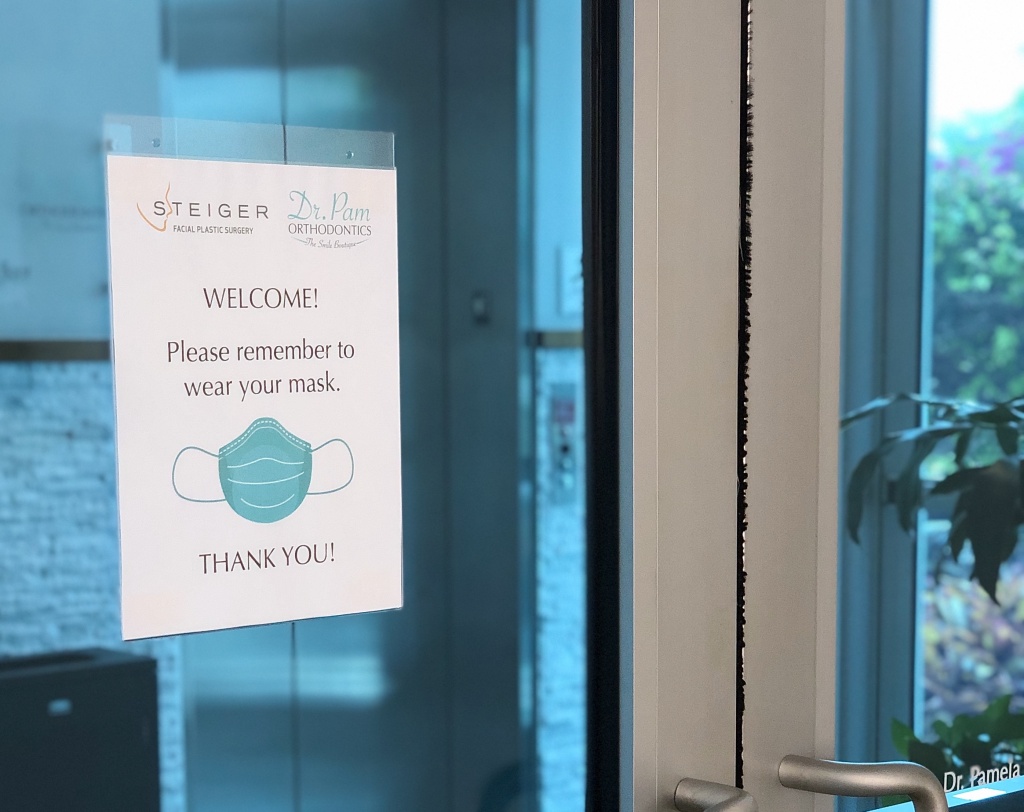 • WAIT FOR SCHEDULED APPOINTMENT TIME – Please stay in your car until your scheduled appointment time. If you arrive early, please call or text the office to see if we are ready. Call or text if you would like us to escort your child to the appointment.
• TEMPERATURE CHECK – All patients and parents entering the office will undergo a temperature check upon arrival. Any temperature of over 100 degrees F will be rescheduled.
• CALL OR TEXT TO SCHEDULE YOUR NEXT VISIT – To limit traffic in the office, we will call or text you in order to schedule your next appointment.
---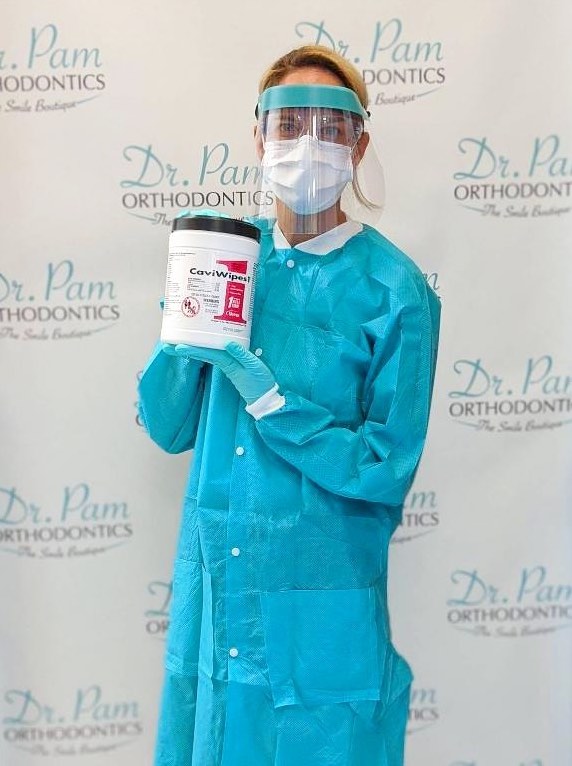 What we are doing for our TEAM:
• HEALTH SCREENING/ TEMPERATURE CHECK – Our entire team will undergo a daily temperature and health check with the same protocol of returning home if a fever or other symptoms are present.
• PPE (PERSONAL PROTECTIVE EQUIPMENT) – We will be wearing masks, gowns/jackets, goggles and face shields the entire time you are here. We promise we still have our big smiles on underneath! 😀
---
What we are doing around the OFFICE:
• SCHEDULING MODIFICATION – We are spreading out our schedule to minimize the amount of patients present at the same time and to allow for thorough disinfection between patients. We have opened up additional clinical days in order to accommodate all of our patients in a timely manner.
• OFFICE LAYOUT CHANGES – Changes have been made to the office layout to allow for appropriate "physical distancing."
• DISINFECTION PROTOCOLS: We have installed an air filtration system for the entire facility. Hand sanitizer stations are in the lobby and within the patient area. We will continue to implement our universal precautions for instrument and room sterilization with an increased frequency of common-area disinfection.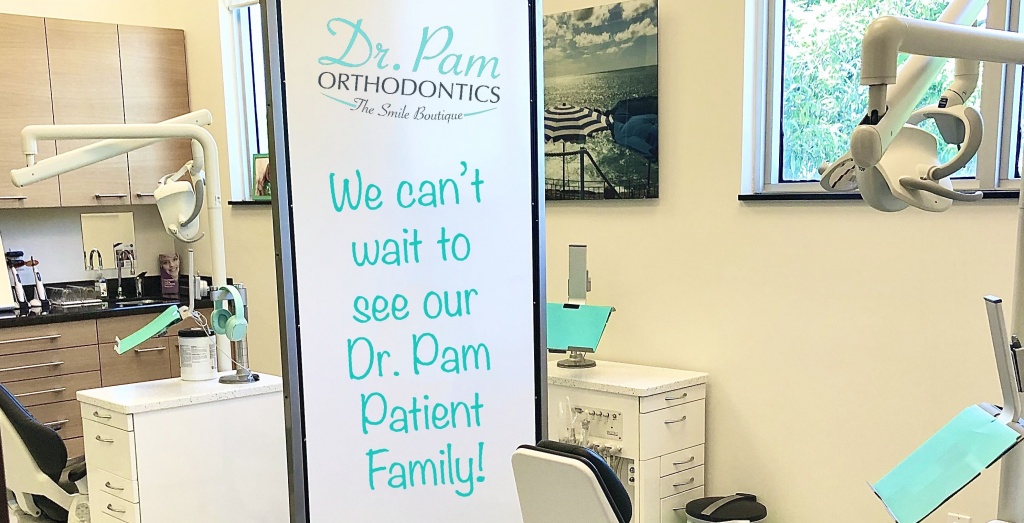 We are happy to answer any questions you may have about the steps we are taking to keep you, and every patient, safe in our practice.
We are SO excited to continue your smile transformation and can't wait to see you!
All the best,

_____
Follow us on social media for updates!
---
Pamela Steiger, D.M.D. is a specialty-trained Orthodontist who performs the most cutting edge orthodontic treatments while providing the best patient experience. At Dr. Pam Orthodontics, we use the most advanced equipment, materials and techniques to treat patients in our state-of-the-art dental center. Dr Pam's expertise with clear braces and Invisalign allows her to improve your smile in an aesthetic manner and integrate seamlessly into your lifestyle. Dr. Pamela Steiger practices orthodontics in Boca Raton, Florida treating orthodontic patients from Boca Raton, Delray Beach, Deerfield Beach, Lighthouse Point, Parkland, Boynton Beach, and Ft. Lauderdale as well as providing orthodontics to patients from all over the US and from around the world.