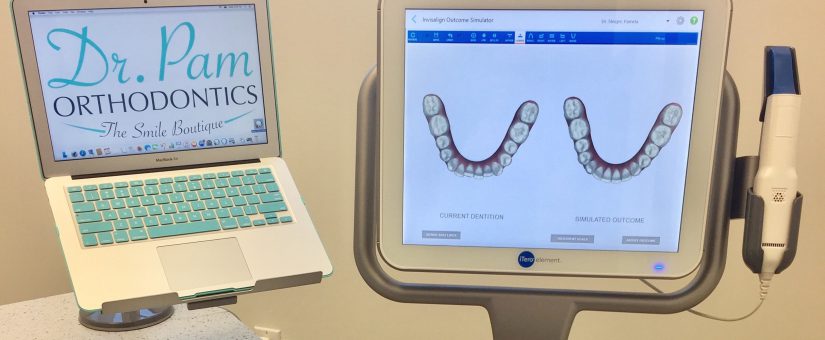 Technology never ceases to amaze us! We are absolutely loving our iTero Element digital impression scanner — and our patients are too!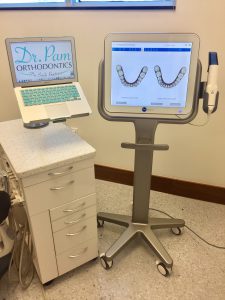 Our state-of-the art iTero Element digital scanner employs the newest technology available on the market. It allows us to take a fast and comfortable impression scan of your teeth and simultaneously creates a 3-D model. You can view this in real-time as the scan is being done. We are also able to provide our patients with a "treatment simulation" on the spot so you can have an idea of what your teeth will look like at the end of treatment.
The accuracy of this digital impression technology also allows for an extremely precise fit of Invisalign clear aligners, appliances and retainers. It also serves as a wonderful way to store your before and after models for treatment. Best of all — it eliminates the need for gooey impressions!
Are you curious to see how we can improve your smile? Are you ready to start your Invisalign or braces treatment? Come check out our iTero Element!
Watch an iTero Element digital scan in action: